All Martech Box / Clip / Key customers will receive 60 days free Martech Service Manager activation. Just give us your box serial number, register and our Christmas gift will be yours.
What do you need to do to receive 60 days free MSM activation? It's very simple:
1. Enter your box serial number in our form here.<
2. Register on our site - How does the registration process work
If you have any questions, commnets or suggestions please, contact us.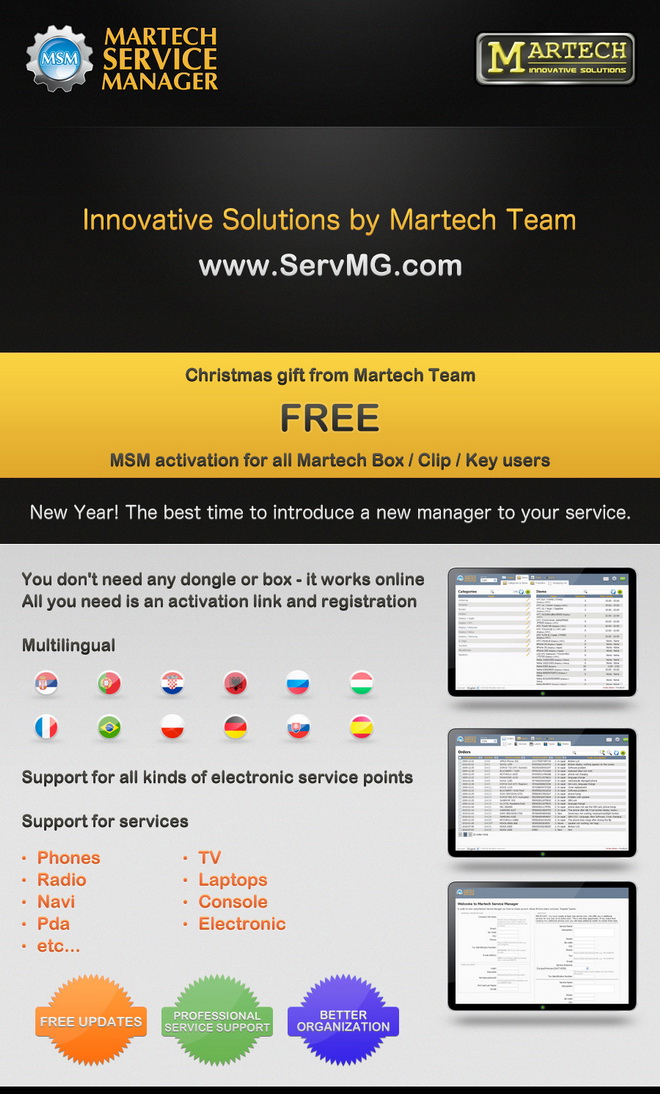 created: 12.23.2010
go back